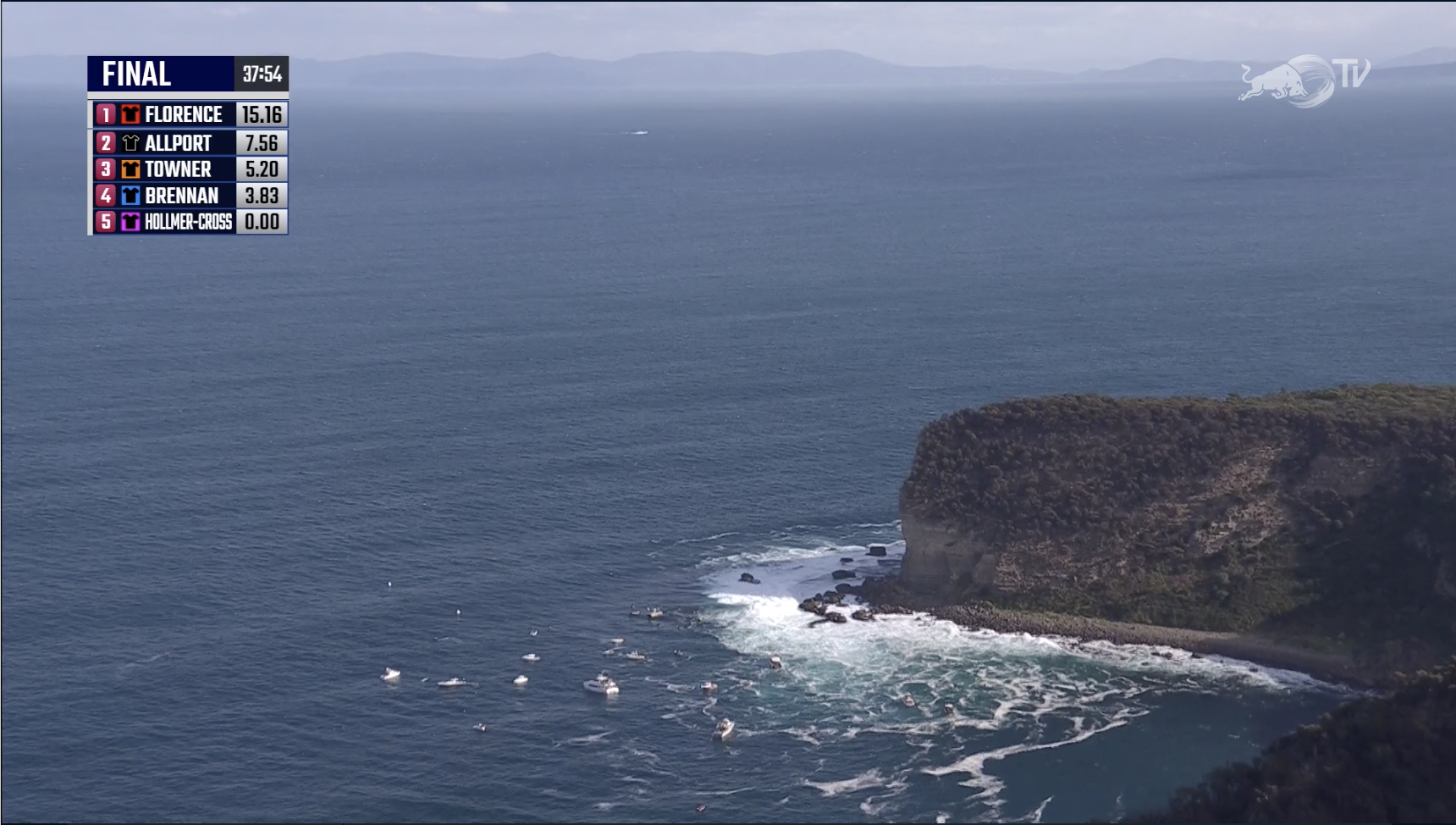 Red Bull Surfing hosted its Cape Fear competition Sunday, May 12, using Singular.live overlays to power their live stream.
Despite the event taking place in Tasmania, Red Bull Media House ran its production remotely from its Santa Monica, Calif. studio 12,780 km away, demonstrating the power of Singular's cloud-based workflow
Singular's overlays were integrated with on-site data provider CompuSurf to use interfaced, real-time stats for the competition's heat leaderboards, overall leaderboards, and surfer scores. Using an Amazon Web Service data interface built by Reality Check Systems, Red Bull was able to feed live data sent from CompuSurf in Tasmania through the cloud and into its overlays being operated in California.
Watch a replay of the stream here